WHAT IS THE 911 TOY DRIVE?
More Than 7 Million Toys to Over a Million Children!
The W. Steven Martin 911 Toy Drive Blue Santa program serves Law Enforcement, Fire, Public Safety Officials, and Corrections Officers. This program is one of eight ongoing assistance endeavors we do to support our community, city, and state. There is no sign-up for the public; our recipients are selected by Public Safety personnel based upon direct encounters where needs are discovered.
More About the Program Blue Santa Registration Form Blue Santa Officer Info
View our Photo Gallery Donate
WHAT IS BLUE MONDAY?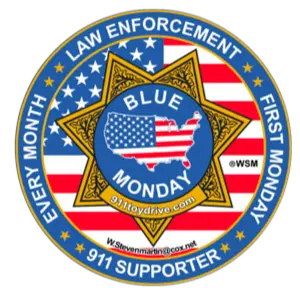 BLUE MONDAY gives the public an opportunity to show their support for ALL Law Enforcement Officers, the people that serve and protect our families and neighborhoods.
BLUE MONDAY is an ongoing program that is observed the FIRST MONDAY of EACH MONTH.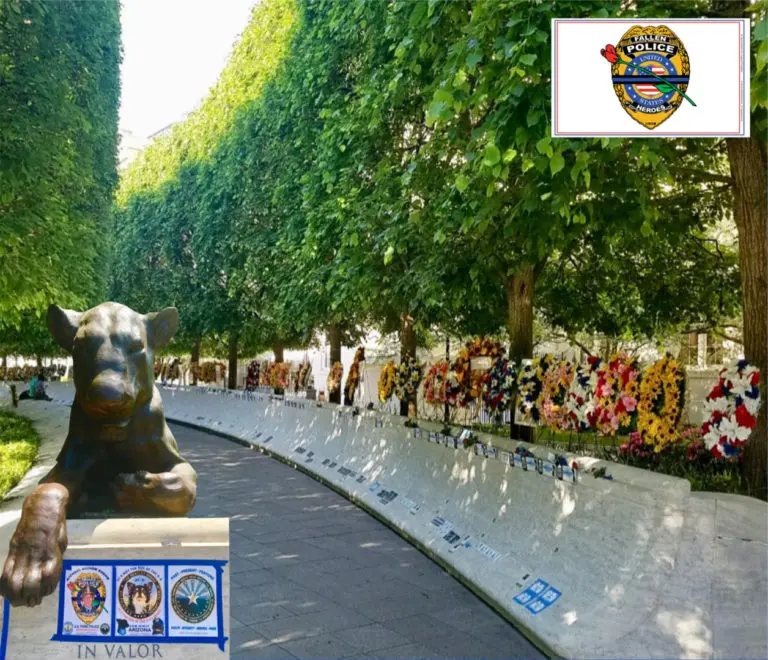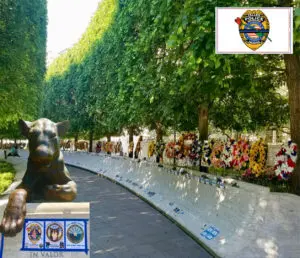 Police Week Support 35 Years!
Coming Soon...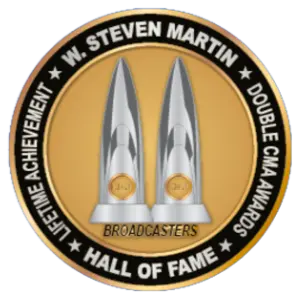 W. Steven Martin ("W") started his broadcasting career at KRIZ RADIO in Phoenix in 1963 while attending Phoenix Union High School where he also performed as the school DJ after sporting events and special occasions. His first on-the-air job was the overnight weekend shift (Midnight to 6:00 AM), then off to school to try to stay awake in class. He worked his way up from station janitor and weekend warrior to the morning drive shift and won top five ratings in Phoenix on a 1000-watt AM station. In the 60's and 70's, KRIZ Radio was considered a pioneer in Top 40 radio nationally, while locally it battled another Top 40 powerhouse, KRUX. "W" was the first DJ to ever topple the KRUX morning show from the top of the ratings....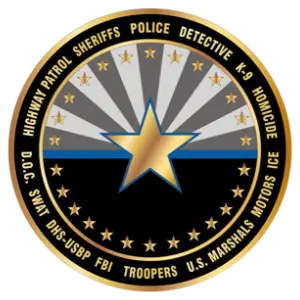 THIS 911 BLUE LINE STAR LOGO
Symbolizes the Law Enforcement family, UNITED in their efforts to PROTECT and SERVE THE PEOPLE. We hold every officer - past, present, and future - In the highest regard and honor YOU for your service.
THE CENTER STAR
Represents you and every officer that has ever taken the oath to faithfully and impartially support the Constitution and enforce the laws. The STAR's BLUE outline highlights the unity of the law enforcement family.
THE BLUE LINE
Represents and recognizes your duty to safeguard and separate the public from evil-doers intent on creating chaos or committing violent acts.
THE CIRCLE OF 24 STARS
Represents the twenty-four hours a day of service and protection Law Enforcement provides.
THE SUNRAYS
Are emblematic of our nation's 13 original colonies and their fight for the freedom law-abiding citizens continue to enjoy, attributable to your protection and dedication.
THE DARKNESS BELOW THE STAR
Represents that segment of society that commits crime and violent acts, and denies others their civil rights as provided by law.
THE OUTER RING
Identifies many of the law enforcement professionals who demonstrate INTEGRITY, HONOR, AND VALOR endlessly in service to their communities.
W. Steven Martin established the 911 Toy Drive to provide support for our public safety personnel, allowing them to get toys into the hands of children and youth and help create a positive interaction that will define that child's attitude towards the officers. Our Police Santas have shared thousands of stories of success as a…
Read More