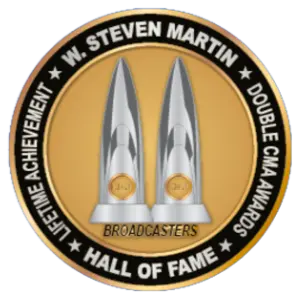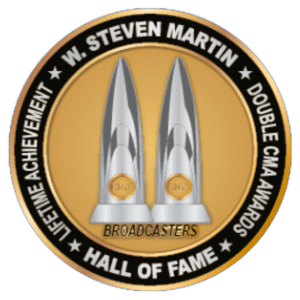 Steven Martin ("W") started his broadcasting career at KRIZ RADIO in Phoenix in 1963 while attending Phoenix Union High School where he also performed as the school DJ after sporting events and special occasions. His first on-the-air job was the overnight weekend shift (Midnight to 6:00 AM), then off to school to try to stay awake in class. He worked his way up from station janitor and weekend warrior to the morning drive shift and won top five ratings in Phoenix on a 1000-watt AM station. In the 60's and 70's, KRIZ Radio was considered a pioneer in Top 40 radio nationally, while locally it battled another Top 40 powerhouse, KRUX. "W" was the first DJ to ever topple the KRUX morning show from the top of the ratings.
Morning Show 27 years KNIX FM Phoenix
A move to country music and the fledgling KTUF-KNIX in the mid 70's continued "W's" assault on the airwaves. His personality was tailor made for this format.  W. Steven in the morning got the station top ratings and increased revenue for the rest of the broadcast day. WIN in the morning with "W" and you'll WIN all day. Over a span of more than 27 years, no country music competitor ever beat him in the ratings.  His first morning ratings started with about 2% of the Phoenix radio audience. His largest ratings hit over 26% (1 out of every 4 people or cars going to work). His show was rated in the top five in Phoenix for more than 26 years and a solid #1 for 11 years. His last morning show ratings held steady with about 10% share. After "W" left the morning show, the first station rating fell to a 4% with loyal listeners.
Community Service
"W" is best known for caring and helping raise money or awareness for valley charities and community support projects. "W" helped raise over $16 million for non-profit organizations over the course of his broadcasting career.
He also received more than 4,000 plaques or certificates in gratitude for his dedication and personal time donated to the causes he supported.
Having grown up poor by most standards of the time, "W" was inspired to start his own programs to make a difference. He backed them with his name, not to mention his time and treasure.  Now, after more than three decades, the W. Steven Martin 911 Police Toy Drive has given away over six million toys to children through the hands of volunteer Police Officers, Firefighters, and Military supporters.
He has designed and built five memorials to honor Arizona Police Officers killed in the line of duty.  He works as a Level 2 Critical Incident Counselor in emergencies.
"W" also served in the Maricopa County Sheriff's Department Jeep Posse for 10 years in the River and lake Patrol Squads along with Search and Rescue Units. He was awarded LIFETIME membership for his service to Maricopa County.
Radio Awards
BILLBOARD Magazine awarded "W" its Top Five Personality of the Year award in 1971 while he was working in San Antonio, Texas.
"W" is the only radio personality to date to hold the honor of winning two Country Music Association CRYSTAL AWARDS for Radio Personality of the Year. He accomplished this as a single broadcaster (One-Man Show), first in 1992 for Large Market and again in 1999 for Major Market (after the metro Phoenix area was moved up to that category).  These awards are given based on Best Personality, Best Ratings, and Community Service.
"W" was also nominated as top Radio Personality in America seven times by the CMA during his Country Music career.
In 2003, "W" was inducted into the Country Radio Broadcasters Radio Hall of Fame in Nashville, Tennessee.
The Country Music Association presented "W" with the Country Music Foundation Award for Outstanding Community Service.
"W" is a Life member in the Country Music Association and votes in all the CMA award categories for the annual national broadcast.
For his Toy Drive and CISM programs for children and law enforcement, "W" was invited to the White House Christmas Party to meet President Bill Clinton.
In 2009, the Arizona Broadcasters Association inducted him into the ABA Hall of Fame.
Today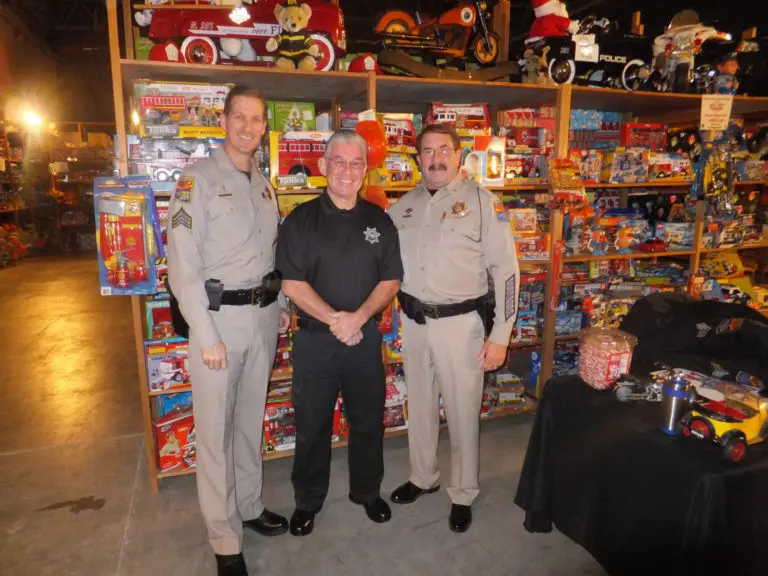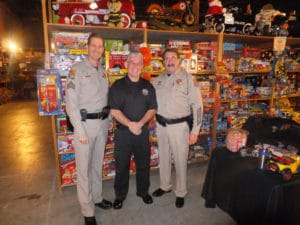 "W" still plays a role in our community and works to make dreams come true for children and to improve communication between first responders and young people. The 911 Toy Drive thrives due in full measure to "W's" dedication and commitment to its mission.
He continues to do all these projects and also provides marketing and consulting services to assist radio stations and small companies in getting the most out of limited advertising budgets.